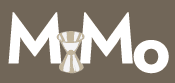 I've been thinking for a while about throwing in on a
Mixology Monday
as a way to challenge myself. Well, folks, the time has arrived! I only just spotted this month's theme via
Cocktail Virgin Slut's submission
, but since the old-fashioned is my hands-down favorite cocktail category, I knew I had to give it a go.
This theme was picked by Laura of the
Sass & Gin
blog (what a name!) whose
announcement
summed it up like so:
The Old Fashioned is the original "cock tail," dating to the early 1800's. In this humble bartender's opinion, it is the pater familias of all other drinks, and it has taken its place as such in the recent cocktail revival. We have seen many variations of the Old Fashioned (i.e. Mayahuel's Oaxaca Old Fashioned, PDT's Benton's Old Fashioned) and the resurgence of similar cocktails (i.e. the Sazerac). The bitter's market has exploded over the last decade, with more flavor profiles than ever before, and with a more health-conscious public, your local grocery store is likely to carry a selection of sugars to play with (agave, coconut sugar, turbinado, etc).




So, here's the challenge: We will be sticking to the traditional ratios of spirit, bitters and sugar, but I'm challenging you to step outside the box with your selections. In addition, how will it be chilled or garnished? Do you want to add a secondary spirit or rinse? Go to town!
Since I've had a few
odd whiskeys
rattling around lately, I figured I'd give one of those a shot in an old-fashioned rendition. We've had a (relative) heat wave here in MN over the last week, and I was feeling oddly nostalgic for winter today, so I also wanted to stick with some really robust, dark flavors as a send-off. Koval Oat was the immediate choice of spirit for its deep, distinctive grain character, and to emphasize that further I added in a small splash of the darkest liqueur I had on the shelf: the pitch-black Sicilian amaro Averna, which has a great licorice-and-orange flavor, serving as both a backup sweetener and secondary bitters here. As for syrup, I had a bit of a beautifully rich squash syrup hanging around that seemed the only logical selection.
2 oz Koval Oat Whiskey
1/3 oz brown sugar-butternut squash simple syrup (1:1)
1 dash Averna (call it 1/6 oz, or a barspoon)
1 dash Bitter Truth Jerry Thomas' Own Decanter bitters
Build over a large ice cube in a double old-fashioned glass and stir to chill. Garnish for once with a prettily cut strip of orange peel; sometimes it pays to be presentable.
I really dig the oat presence that hangs around from start to finish here, backed up by the buttery notes from the squash syrup, the richness of the brown sugar, and the licorice twang of the Averna. Koval Oat isn't an especially spicy whiskey, so it might also be fun to bring more dark-spice notes in with something like an
allspice dram
. I suppose that'll have to wait for another day, since we're on a deadline here...
So, kudos to Laura for picking a theme that dragged me off the fence, and cheers to the
Mixology Monday
folks for running this fun event. Hopefully I'll have more submissions to come!
p.s. Here's the roundup post if you're looking for the other entries. Lots of tasty-looking stuff...